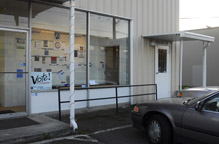 The gals at Urban Press LOVE to visit with our customers in person. Drop by anytime. We can't wait to meet you...
We have found that on-line maps and directions are a bit unreliable, so feel free to call for directions before you head our way.
317 S. Bennett Street is just west of Fourth Ave. S. and just south of the railroad overpass south of Costco and just north of S. Lucile Street. Look for Allied Marble, our neighbors, on the corner of 4th S. and S. Bennett.
Come on by!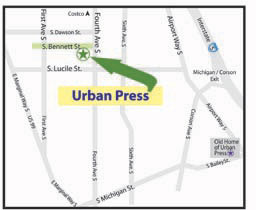 317 S. Bennett St.
Seattle, WA 98108-2228

Phone:206-325-4060
Fax:206-328-4777
E-mail:info@urbanpressseattle.com
8 am to 4:30 pm, Monday - Friday